Apple shared big updates coming to CarPlay at WWDC 2022. If the "Apple Car" is real we just got a sneak peek of its dashboard.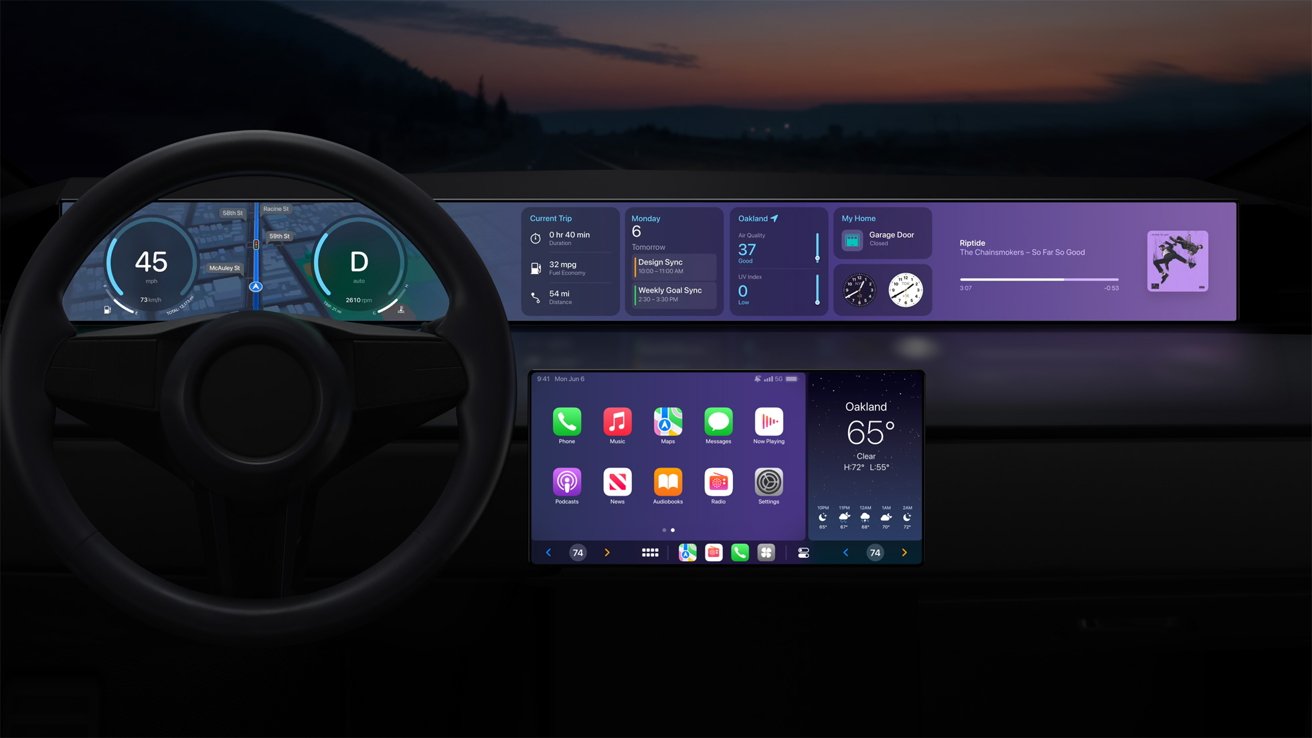 Vehicle dashboard showing the next version of CarPlay
Arriving in 2023, CarPlay will act like an operating system for vehicles. It will take over the car's instrument cluster to display gauges for fuel and oil, engine temperature, miles per gallon, and more.