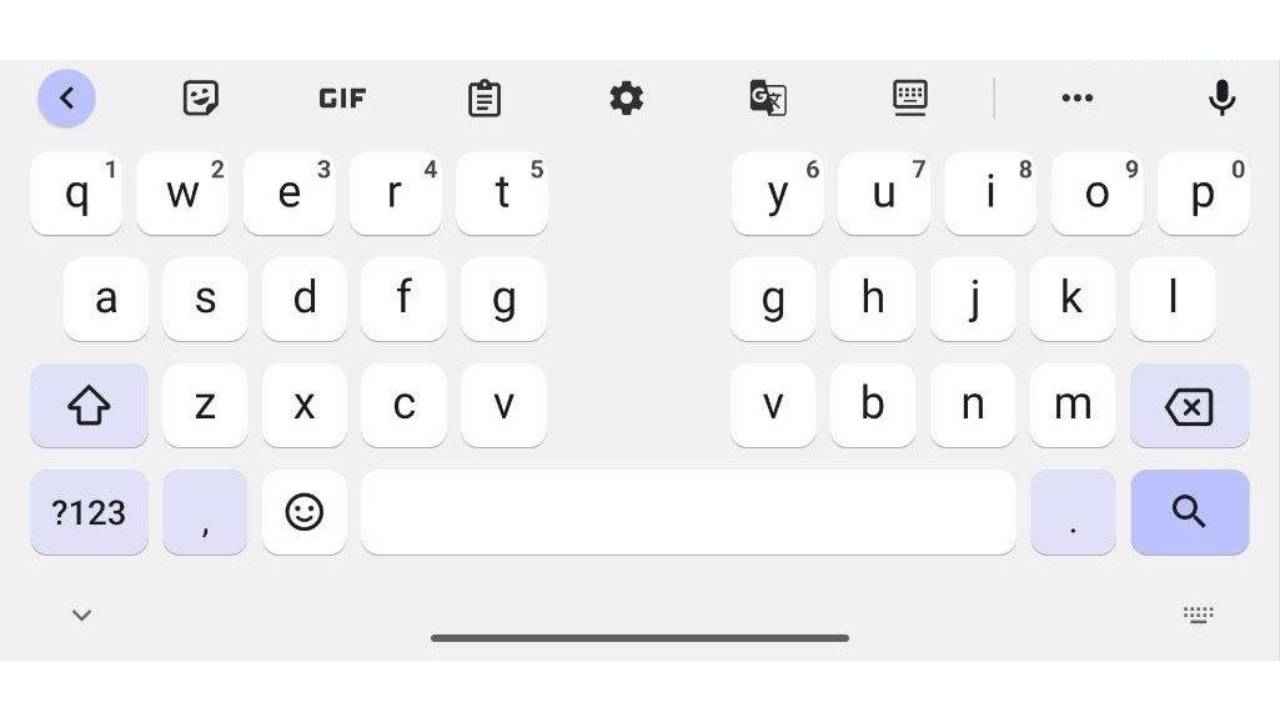 Google's Gboard keyboard app for Android is reportedly coming out with a new split keyboard option. The offering is meant to benefit foldable phone users. The version is expected to arrive with the beta version 11.9.04. Z Fold users will already be familiar with the split keyboard mode, which comes as a feature with the Samsung keyboard software. However, you were out of luck if you preferred Gboard's typing interface and various features. Until now.
The news about the split keyboard Gboard was first reported by Android Central and was discovered on the r/GalaxyFold subreddit where users reported the feature to be available on their phones.
Google Gboard could be coming soon
With the keyboard split in half, the keys are closer to the sides of the foldable phone; which is a lot more convenient considering that's where your thumbs rest when holding the device. A split keyboard in general is preferred for wider screens since it can be a hassle to stretch your fingers out to reach the letters in the middle of the screen. Users can visit the app page on the Google Play Store and sign up for the split keyboard beta if they want to try the feature out for themselves.
As we mentioned earlier, beta version 11.9.04 is expected to include this feature. A split keyboard icon will appear on the toolbar above the on-screen keyboard. Simply tapping it should activate the split keyboard on your foldable screen. The split-screen icon will be replaced with another icon to go back to the regular keyboard as per the report.
We've already mentioned that the split keyboard function is already present as a part of the Samsung keyboard app, however, this is a great addition for those who prefer Gboard's features and functionality, such as auto-correct for instance.