There are several reasons why somebody might want a PDF version of an iMessage history, but making one on your own isn't entirely straightforward. Here's what you need to know.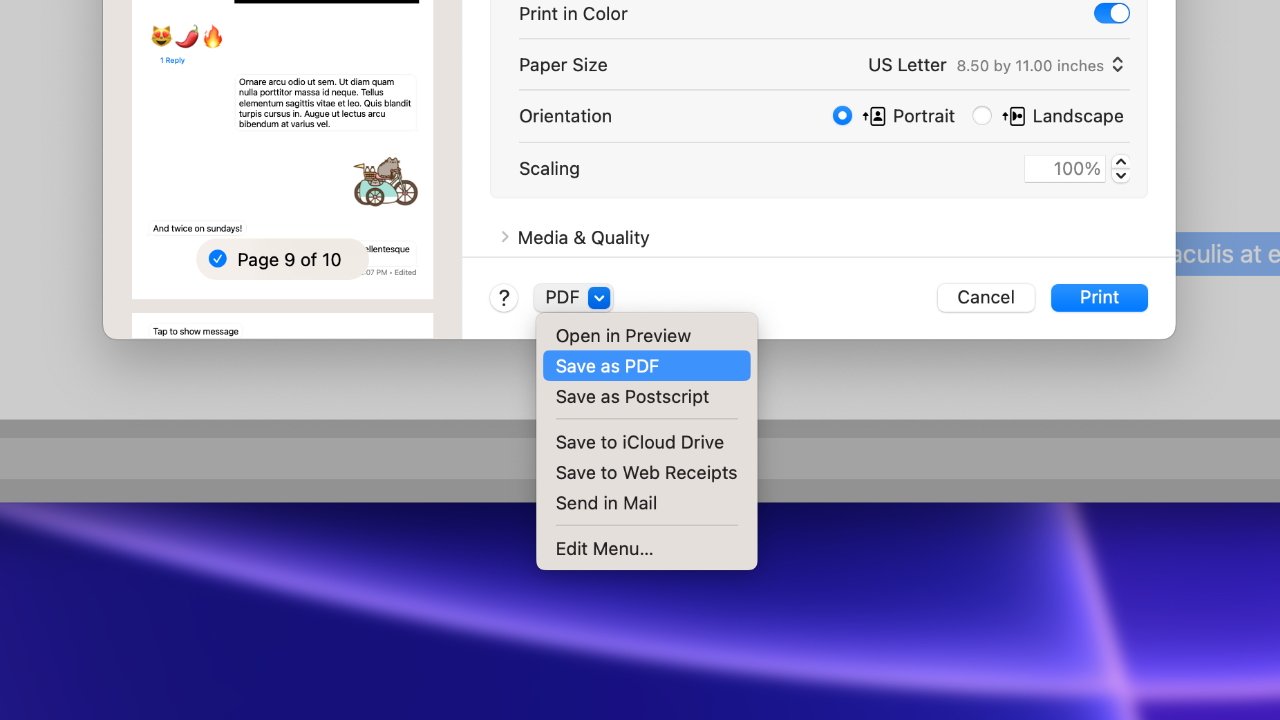 Print an iMessage conversation using a Mac
The Messages app hosts texts from iPhone and Android users via iMessage and SMS, respectively. If a personal or legal issue arises needing evidence from these text chats, users may need more than a screenshot.