To celebrate its tenth anniversary, Nanoleaf is releasing a special edition set of its popular Shapes smart panels in a new all-black colorway that works with Apple HomeKit.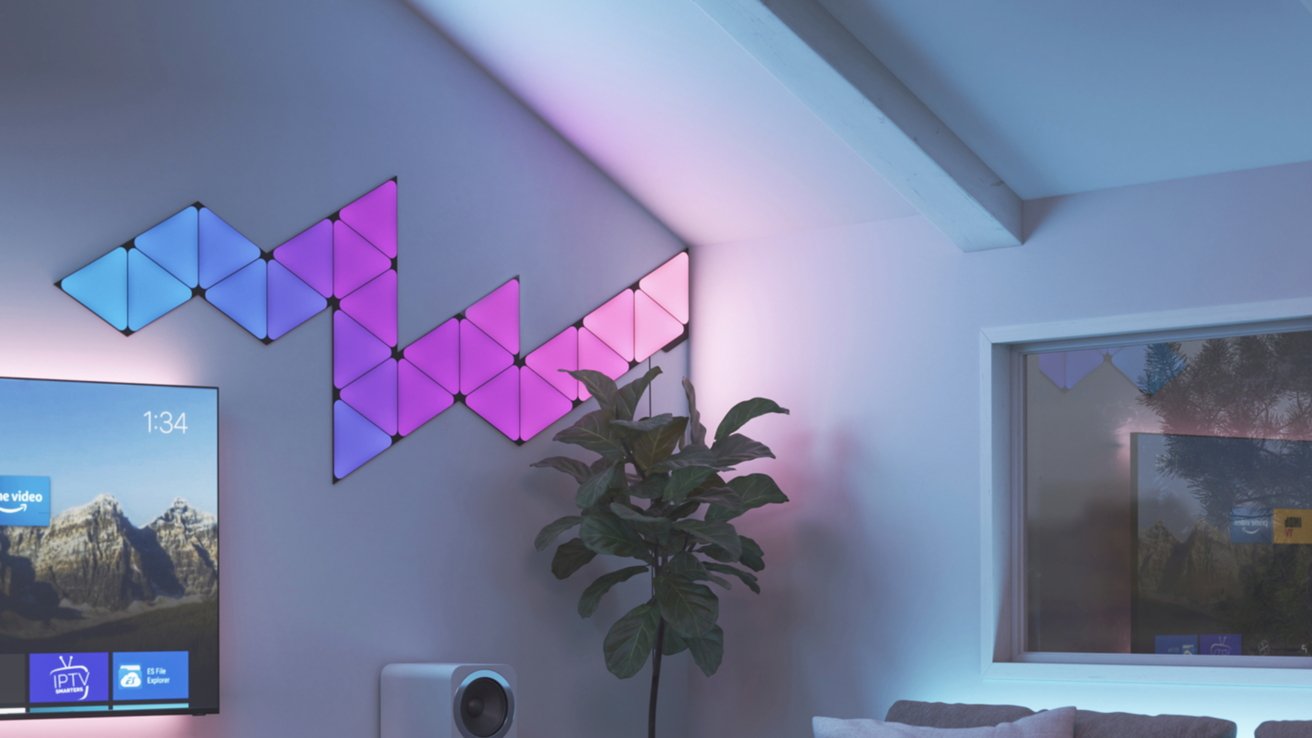 Nanoleaf Ultra Black Triangles turned on
The new panels have a 360-degree matte black design, shunning the all-white look of the company's existing products. All components have adopted the dark aesthetic including the mounting plates, power supply, and controller.