The success of OnePlus devices has largely contributed to the success of their software. Even though OnePlus has launched top-of-the-line devices along with their budget smartphones, their custom User Interface (UI) remains the USP of the brand coupled with a few other factors. OnePlus remains a best seller in the smartphone market owing to OxygenOS, their custom UI. OxygenOS is one of the best operating systems offering a near-stock experience along with customisations for personalisation. 
OnePlus is taking a giant leap with OxygenOS 12 update. The update will bring in several updates from Android 12 and ColorOS 12. This essentially means that OnePlus users will be able to get their hands on several features from Realme and Oppo smartphones. OnePlus is bringing in several key elements to the new update such as new visual design elements, a new OnePlus Scout feature,  and an enhanced dark mode among several others. We take a look at the various new updates in detail. 
OnePlus OxyGenOS New Visual Design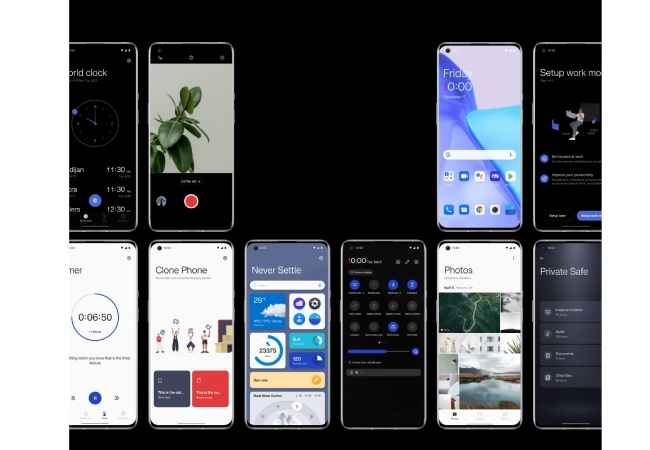 OxygenOS 12 with its latest update, will bring in new visual elements of Light and Space to inspire a calm ambience. OnePlus promises a clean interface through changing lights and shadows to eliminate the unnecessary distractions in the UI.  The company aims at making the entire OnePlus experience more intuitive and less stressful. A new set of typographies has also been added with the new update. Preferential subtle gradients and customised visuals are set to accentuate the user experience. 
Work Life Balance 2.0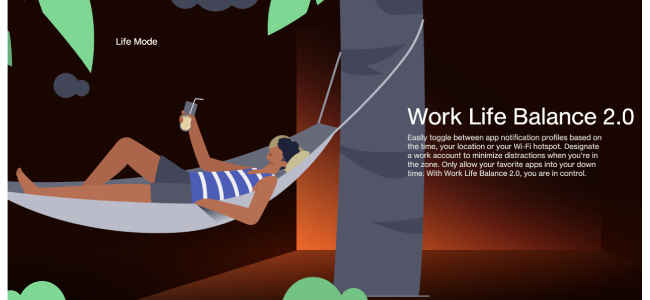 The latest OxygenOS 12 update will come with Work Life Balance 2.0 for OnePlus users. Work Life Balance 2.0 will enable users to customise their phones to balance their usage according to work or life. Different apps can be categorised according to the two modes – Work and Life. OnePlus has claimed that the two modes will be switched automatically based on location, Wi-fi network, or according to a set time by the user. 
OnePlus Scout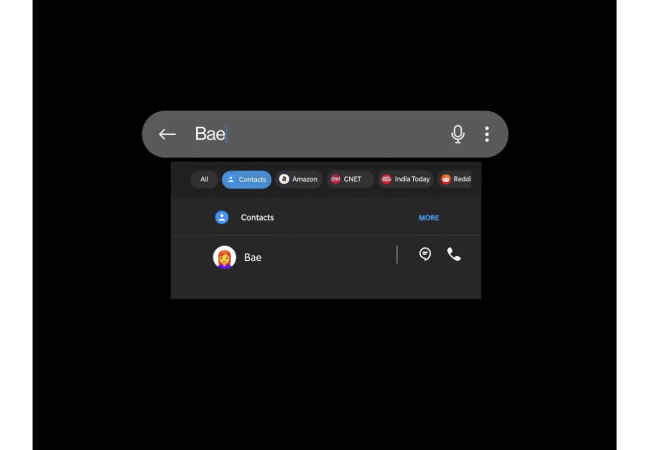 OnePlus has introduced a new feature called OnePlus Scout with its new OxygenOS update. Scout will work as a one-stop service station for all the requirements of a user. It will run a search for the keyword assigned finding documents, contacts, messages, web entries or even music tracks. Scout is also capable of doing quick calculations. The company has claimed that OnePlus Scout is already a community favourite in India. 
Enhanced Dark Mode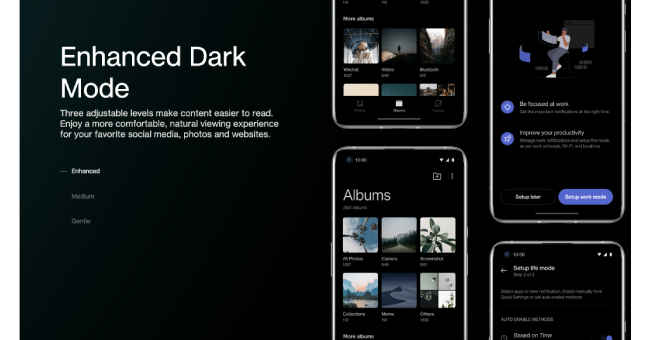 OnePlus has introduced the Enhanced Dark Mode with the Oxygen OS 12 update. OnePlus users will have three varying levels of dark mode – Enhanced, Medium and Gentle. This will be a delight for the users who never leave the dark mode – they have two more shades of dark to choose from. This feature will enable users with a more customised viewing experience. 
OnePlus Shelf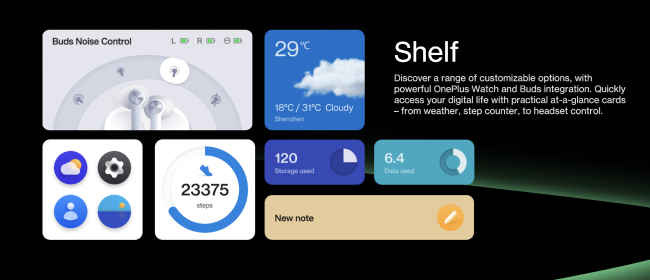 OnePlus has brought in several updates to the Shelf feature. The Shelf cards, according to the company, can be customised in different sizes and with different background images. In addition to the more customisable Shelf, the step card has been upgraded. It is now the Health card which can be integrated with the OnePlus Watch for real-time statistics. 
Canvas AOD 2.0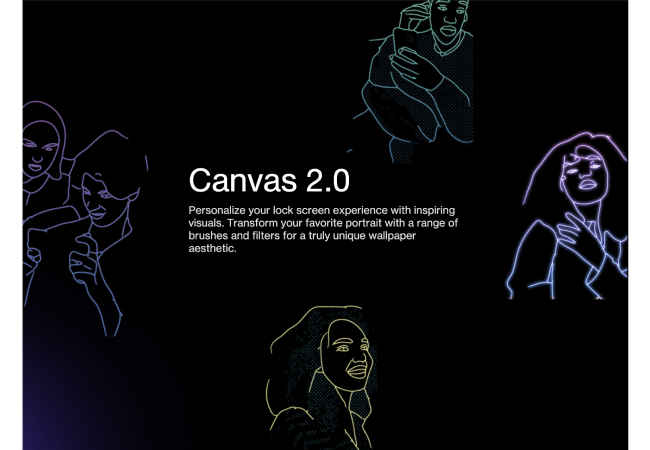 OnePlus has introduced the Canvas Always-on Display (AOD) 2.0 with OxygenOS 12 update. New brushed and line colours are now available on Canvas AOD. Image scaling is now available, which means users can select more images. Moreover, users can now delete lines that do not fit on the display to generate a much clearer AOD for themselves. 
Game Toolbox 2.0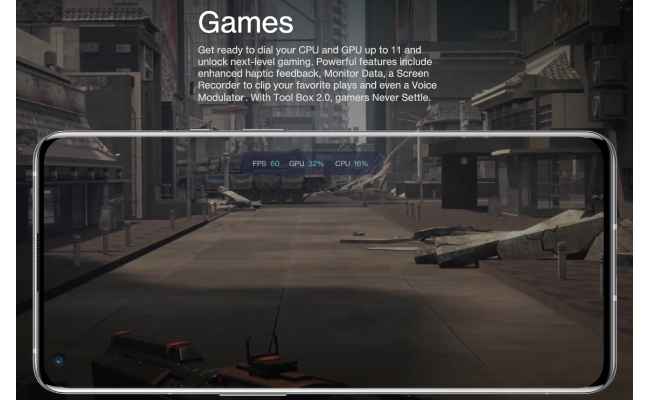 A game mode for OnePlus users called Toolbox 2.0 has been introduced with Oxygen OS 12. The company has also revealed that voice modulation has been introduced for many games with the update. This means that players will be able to change their voices during in-game chats for games like PUBG, COD Mobile, Free Fire, and Fortnite. 
Notes
The new update brings with it the ability to Doodle in Notes. The notes can then be edited and formatted with the help of new tools. 
Improved Protection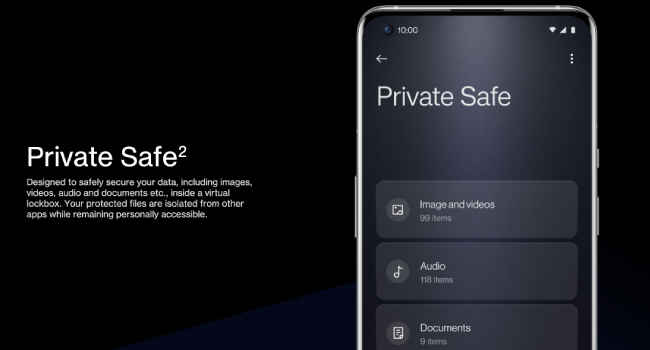 The new Oxygen OS 12 will bring with it new and improved security measures. The protection mechanism has been improved along with streamlined data storage access. The brand says that data stored in Private Safe will be isolated from other apps. Users will be safe in keeping all of their data in the Private Safe. 
List of Compatible OnePlus Smartphones
A stable version of  Android 12-based OxygenOS 12 has been rolled out to One Plus 9 and One Plus 9 Pro but the company has not yet given the date on which the update will be available on the older version of OnePlus. The devices on which the update will be released are:
OnePlus 9
OnePlus 9 Pro
OnePlus 9R
OnePlus 9RT
OnePlus 8 Pro
OnePlus 8T
OnePlus 8
OnePlus 7 Pro
OnePlus 7
OnePlus 7T
OnePlus 7T Pro
OnePlus 7
OnePlus 7 Pro
OnePlus Nord 2
OnePlus Nord
OnePlus Nord CE 5G
OnePlus Nord N200 5G
The latest update will not be available on OnePlus Nord N10 and Nord N100