Twitter has finally decided to allow Twitter Blue Android users to customise their app interface using the Custom Navigation feature. This allows for the users to make changes to their app navigation interface, fine-tuning it to their liking.
Twitter Blue, announced last year, is a subscription that Twitter users can sign up to. With a monthly cost of $3, they get access to features that let them undo their tweets, read ad-free articles, and make changes to their app's theme. While, for the most part, these features are similar across platforms, there were some features like the in-app navigation customisation that was only available for iOS users. Now with this fresh set of changes, though, Android users will also get a taste of what the Apple users had on their phones for quite some time. This announcement came in the form of a Tweet that was posted on the Twitter Blue (@TwitterBlue) account. It read, "Android, this one is for you—Custom Navigation is now available 
Android, this one is for you—Custom Navigation is now available 
— Twitter Blue (@TwitterBlue) June 30, 2022
Twitter Blue is in demand in other regions
In regions where Twitter Blue is available, which are USA, Canada, Australia, and New Zealand, subscribers using Android devices can now head over to the app's settings and find the option to customise the navigation options they are presented with when using the app. The app customisation feature allows users to basically select all shortcuts they want to see on their home screen. Usually, these options are home, search, spaces, notifications, and direct messages. However, Twitter Blue subscribers can choose what they want on their home screen. It is to be noted that the home option is always automatically selected. Users can also choose whatever options they want to include and what to exclude.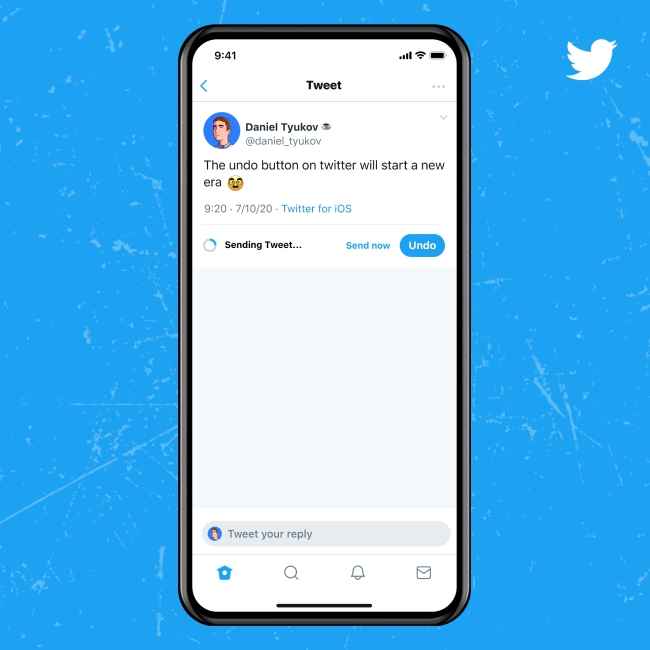 Caption: The Undo button in Twitter Blue
The microblogging platform has been dishing out features on a regular basis to its Blue subscribers, and it seems to be working in its favour. Now, the only question that remains is the worldwide rollout of this service, as users across the globe are waiting to experience Twitter Blue.