Meta-owned messenger, WhatsApp has been getting a lot of updates of late, with the most recent one being that group admins would soon be allowed to delete messages for every member in a group chat. This feature comes as a part of the beta release of the app on the Google Play store, with the version number 2.22.17.12.
There have been a host of other features too that the platform has been playing around with, in its beta releases recently. These include – rich preview of links in status updates, waveforms for voice notes, full emoji keyboard for reacting to messages, etc. While some of these features may not make to the public version of the app, the beta testers are getting a taste of it.
Better moderation controls for admins
The feature in focus here, which is the group message delete privilege for admins is also a part of the beta release, rolled out to a select few lucky users, reported WABetaInfo. This comes as a welcome addition to the group messaging feature of WhatsApp, which has been a nightmare for some group admins for some time now. As it would be in every group, there are certain members spamming away in the chat, making the messages a pain to navigate through for other users. However, the addition of the group message delete privilege for admins will enable them to have more control over the happenings of the group. They will be able to manage chats in a better way by deleting unnecessary messages posted by members.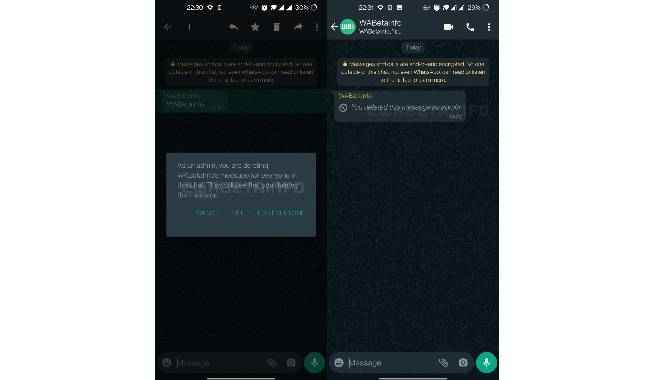 As for other updates that are in the pipeline, iOS users might soon get to react to status updates. Given the proactiveness shown by the developers and the higher ups at WhatsApp, it looks that there could be more than these updates that would be coming our way soon. It will be interesting to see what these updates are and how they affect the user experience within the app.