Whatsapp has been bringing in a host of new features to its instant messaging application over the past few weeks, but one of the most anticipated features is now coming to the Beta users of the platform. The new feature is the increased capacity of groups with a cap of 512 members which is double the number of users previously allowed. 
Whatsapp, in an announcement last month, had promised an increase in the number of group members. A report by WABetaInfo suggests the new feature of larger Whatsapp Groups is already visible to the Beta users on both Android and iOS users.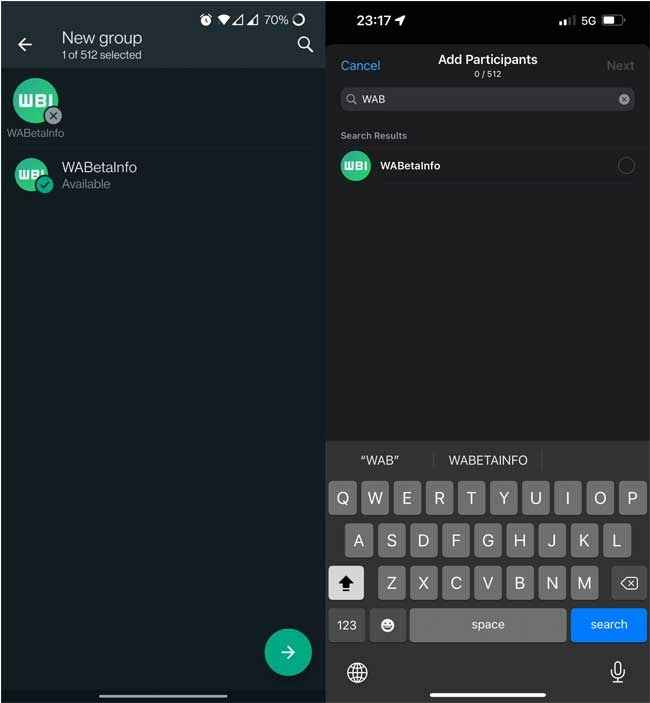 The increased limit of Whatsapp groups will be beneficial to several users in large organisations, offices and educational institutions where more than 256 members, the previous cap on Whatsapp groups, have to be inducted. Whatsapp is still far behind its rival Telegram, which allows up to 2,00,000 members to be in one group. 
The ability to house 512 members in one group is coming to WhatsApp Beta version 2.22.12.10 on Android and version 22.12.0.70 on iOS. If you are not on the Beta program, worry not, the feature could soon arrive on the stable versions of Whatsapp. 
Whatsapp will address the bugs, if any, on the Beta program, before rolling out the larger groups feature to all the users of the instant messaging application. 
Whatsapp is also said to be in the works for developing an 'undo' button for deleted messages. This will let the users undelete a message within a few seconds of deleting it.