Popular instant-messaging app and WhatsApp rival Telegram have now gone Premium. With the premium model, Telegram is set to offer several features in exchange for a subscription cost per month. The premium version of Telegram has already dropped on iOS and Android platforms. iOS update version 8.8 has accompanied the Telegram update, while Android has also offered the same in India. Cloud-based instant messaging application Telegram Premium will be available to users for a price of Rs 469 per month in the country.
If you have not received the update yet, it will arrive in due time on your smartphones. Here is a look at all the premium features on offer from Telegram.
Telegram 4GB Upload
A free user can send files up to 2GB on Telegram and enjoy unlimited storage on the Telegram Cloud for free. But now with Telegram Premium users will be able to send files up to 4GB. In a blog, Telegram said this equates to 'enough space for 4 hours of 1080p video, or 18 days of high-quality audio.'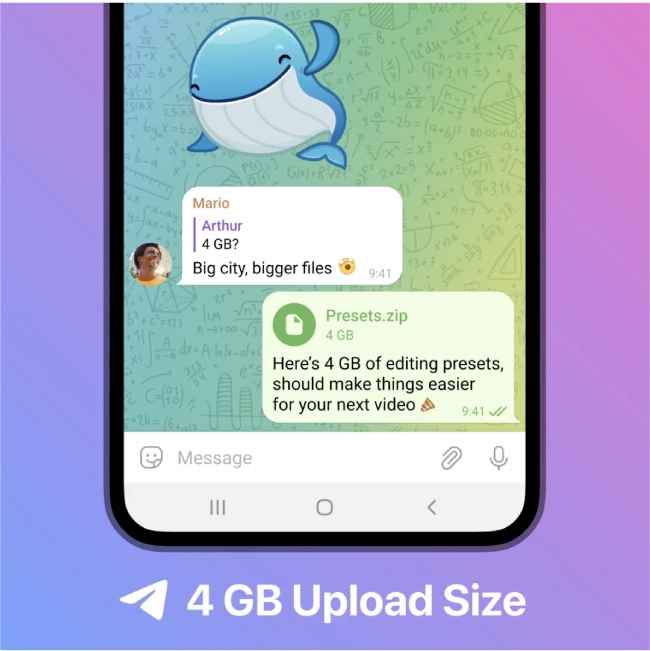 Telegram Faster Downloads
Telegram Premium will allow users to download or upload at the fastest speed possible. Access to cloud storage and media downloads will be as fast as the network can support.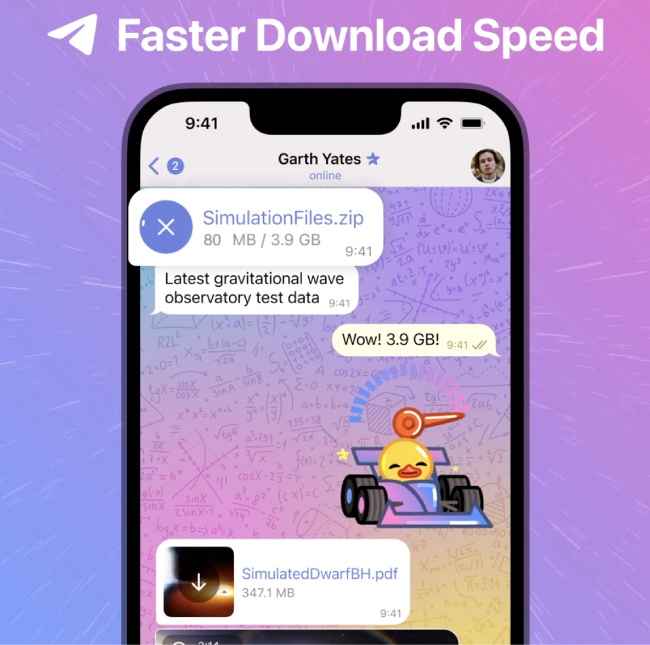 Telegram Doubled Limits
Premium Telegram account holders will get increased limits on every feature possible. This means with Premium a user can follow 1000 channels, and create 20 chat folders with up to 200 chats each, a fourth account to the Telegram app, pin 10 chats in the main list and save up to 10 favourite stickers. 
A Telegram Premium account will allow you to write a longer bio and have a database of up to 400 GIFs. Finally, Premium users can reserve up to 20 public t.me links, making any group or channel you create stand out with a brief and concise link.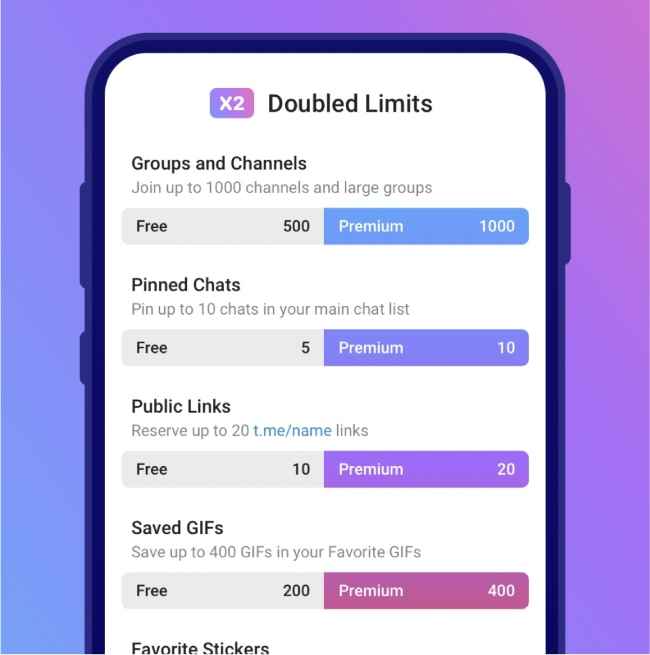 Voice to Text
Voice messages can be converted to text messages for when you do not want to listen or you are in a situation where you will not be able to listen to audio. Transcriptions will come with a feedback system to improve quality.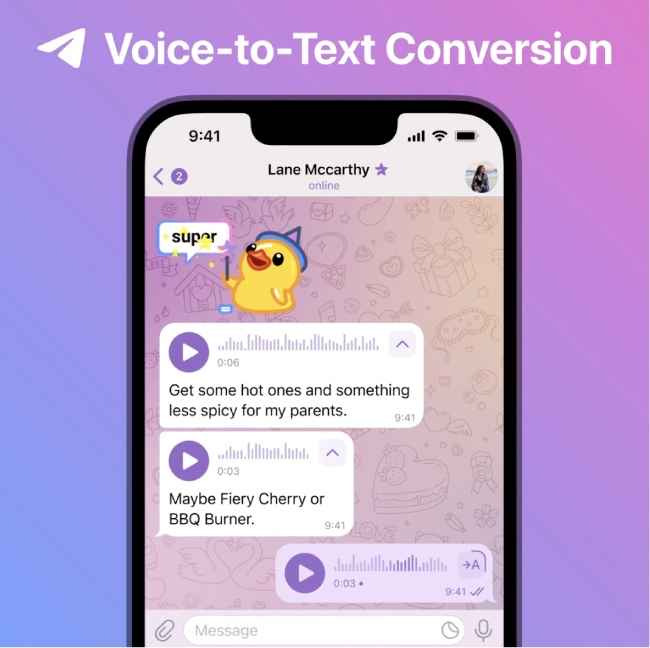 Unique Stickers
Several stickers will come with a full-screen animation for Premium users of Telegram. The effects can be seen even by free users when it is sent to them. The sticker collection will be updated monthly by Telegram artists.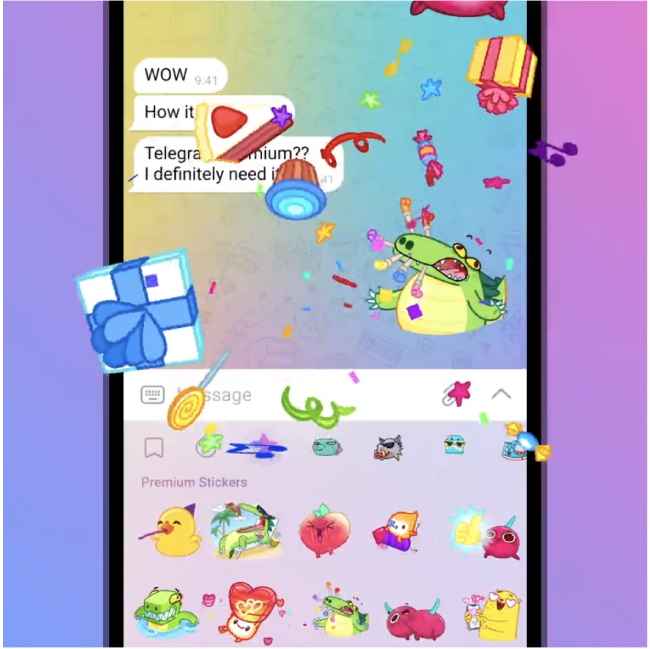 Unique Reactions
Premium users will have more ways to react to messages with 10 new emojis.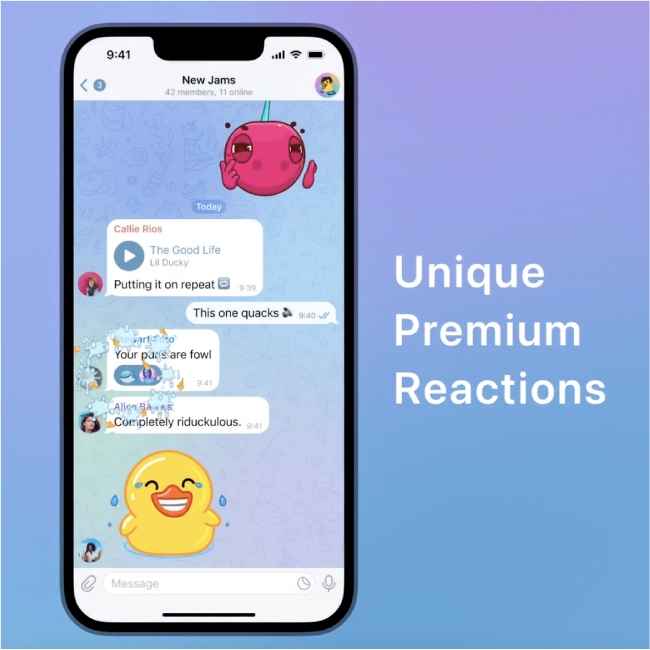 Chat Management 
Telegram Premium will incorporate new tools to manage your chats. You will, for example, be able to assign a default chat folder. When you open Telegram unread folder will open instead of all chats.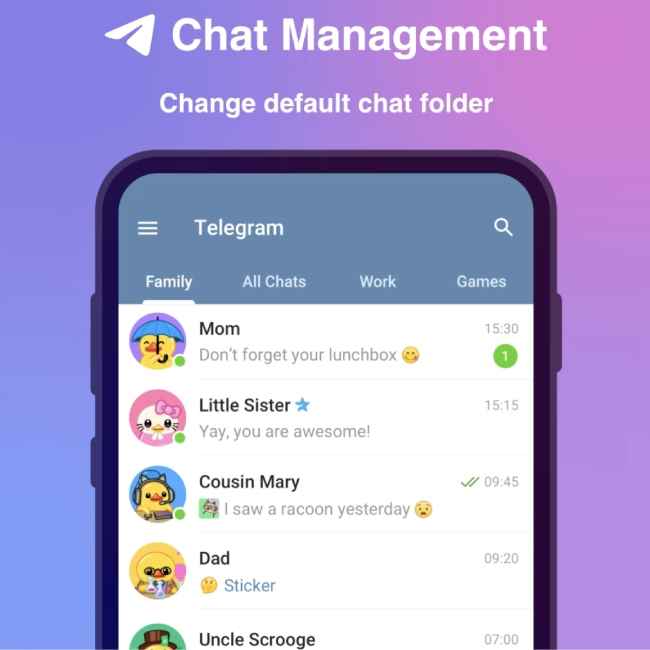 Animated Profile Pictures
Profile videos of a Premium user will animate for every user on Telegram. Flex yourself in chats and even on the chat list with this new feature.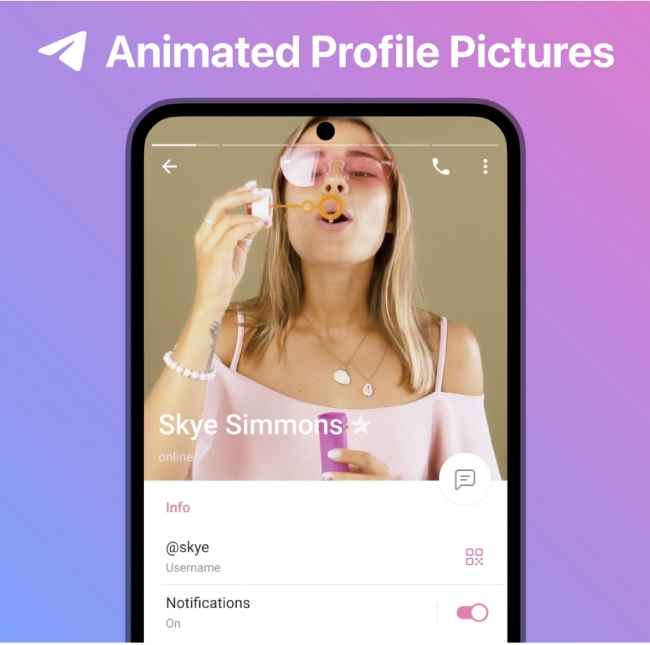 Premium App Icons 
New icons of the application will be available for Premium users for a personalised home screen. You can choose from a premium star, night sky, or turbo-plane.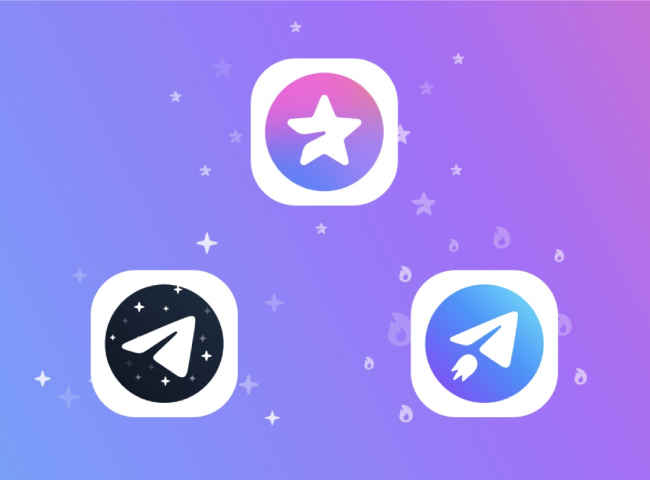 Goodbye Ads
WhatsApp Rival Telegram will make sure the ads are gone on the Premium version of the app. In some countries, these ads supported Telegram's operating costs, but now with the introduction of Telegram Premium, these ads will be gone.