WhatsApp is bringing major changes to its platform as you can now limit any person from joining the group chat through a link. When you get an invitation for a group chat, you can usually join the group immediately, but with the new update, the admin can control this. WhatsApp is adding admin approval as an additional option to control group chats. 
This feature will need to be turned on manually by admins, allowing all other admins to have an option to limit who enters the chat as mentioned by WABetaInfo. This is a feature that can be used in extensive groups which consist of a large group of members rather than a group consisting of your friends and family. 
WhatsApp Group Chat features
This feature will be referred to as "group membership approval" and will appear in the group setting for you to turn on or off based on your requirement. If it is turned on, then the admin will get a notification when someone tries to join the group through the link. 
This was first reported by WABetaInfo. The feature is currently only available on WhatsApp's beta testing and is expected to be rolled out for iOS and Android sooner than later. They also posted screenshots of what the feature will look like.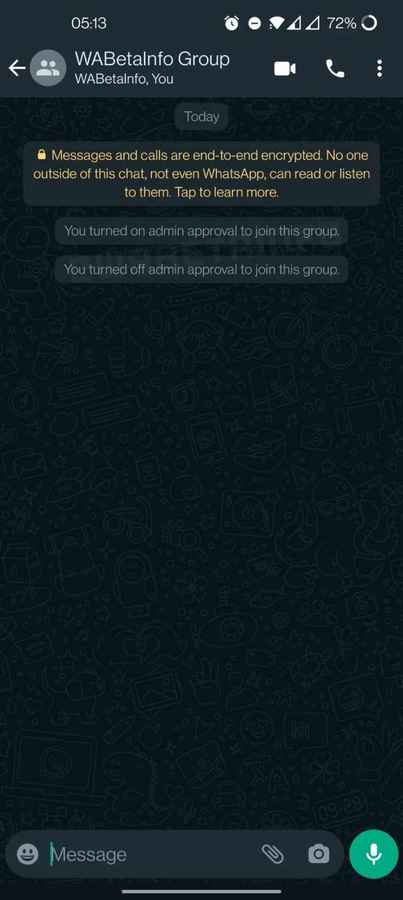 If you're the admin of a group and have this feature turned on, then you will receive a notification when someone tries to join the group. This will be in a separate section of the group info for you to go through impending requests to join the group. 
Other Updates to WhatsApp
Another notable feature in this update is the addition of gender-neutral emojis. WhatsApp is rolling out six new gender-neutral emojis to its list that shows various skin tones and hair colours. 
WhatsApp is also adding new gender-neutral emojis in this update. https://t.co/hGwCfwN0V1 pic.twitter.com/HrSUfYNpAJ
— WABetaInfo (@WABetaInfo) June 16, 2022
Recently WhatsApp also added a feature as reported by WABetaInfo, where they increased the number of members in a group chat to 512 members, increasing the number from 256. A group of 512 members might be challenging to keep up with, and the introduction of the admin approval feature seems to make sense in this update.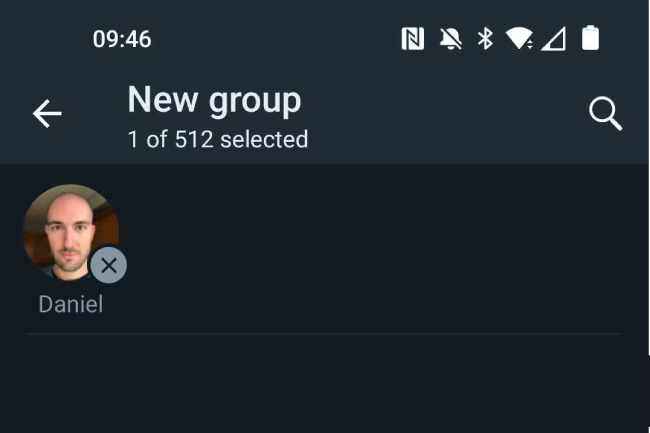 Another update which has been around for quite a bit is the message reactions feature. Many social media apps have had this feature and it only made sense for WhatsApp to bring this feature as well. All you have to do to use this feature is long-press a message and the six emojis appear, giving you options to choose from based on what you want to convey.