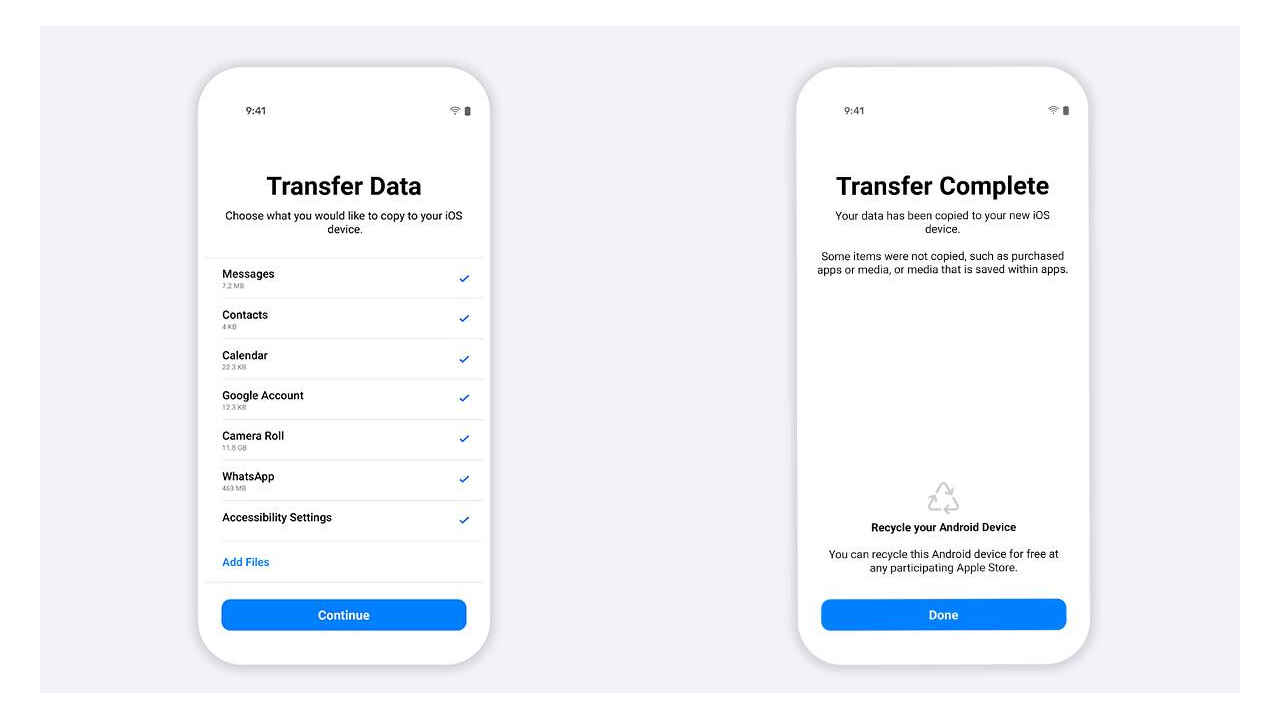 Transferring your full chat history from Android to iPhone has perhaps been one of the most often requested WhatsApp features to have. Well, we've got some good news; the wait is over. Up until recently, this functionality was exclusively accessible in the WhatsApp beta but has since been rolled out to the general public. Your account information, profile picture, one-on-one and group chats, chat history, media, and settings will all be transferred.
How to transfer WhatsApp data from Android to iOS? 
You need an iPhone running iOS 15.5 or later and an Android smartphone with at least Android 5.0, according to the WhatsApp FAQ. Additionally, your Android device must have WhatsApp version 2.22.7.74 or higher installed, and your iOS device must have WhatsApp version 2.22.10.70 or higher installed. You'll need an iPhone that is either brand-new or has undergone a factory reset, as well as an Android phone with the Move to iOS software downloaded. Finally, you must use the same phone number on your new iOS device, have both devices linked to the same Wi-Fi network, and have a power source.
There are other actions that need to be taken as well, all of which are detailed on the FAQ page which we've linked to above. In general, though, take your time, follow the instructions, and your data should eventually be transferred to your new iPhone.
WhatsApp cannot detect what kind of data is being migrated, the information exchanged remains secure and confidential. You can return to your Android phone and remove the data after performing one last check of your information on the iOS device. Until it is removed, the data will stay on the Android smartphone. The only items you won't be able to transfer, as a final little restriction, are your call history and display name, which in the grand scheme of things is not that much of a problem.